Our History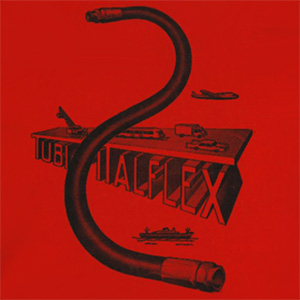 1945 - "Flexital Tubi" - 1956
Since 1945, first as Flexital-Tubi, then, from 1956, as Tubi-Italflex, our company has been producing assembled flexible hoses in rubber and thermoplastics, for low, medium, high and very high pressures.
Well over half a century, during which we have perfected a varied system of hose-fitting connections, designed to meet any and every need, from the simplest to the most demanding, without ever underestimating any aspect.
Company philosophy
Following a precise company philosophy, we have always strongly pursued a diversification of production, accepting the requests of clients working in a diverse range of sectors, studying their specific problems in depth and detail, and finding a clever solution to their every need.
Well over half a century, during which we have explored the broadest range of fields of application, gaining levels of experience second to none, and keeping constantly abreast of rapidly evolving technology.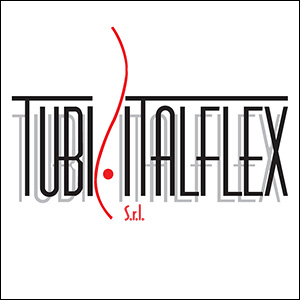 Our Commitment
In order to keep apace with this evolution, Tubi-Italflex has:
- constantly adapted its production lay-out, purchasing machinery and equipment to guarantee a high standard of quality.
- always paid the utmost attention to controlling incoming materials, selecting suppliers with care.
- increased investments in laboratory and process control equipment so as to be able to carry out sophisticated tests, in line with the demands of an increasingly European market that is ever less willing to accept anonymous, unguaranteed products.
Tubi Italflex
- We have taken the greatest care to solve the problems of internal cleaning of hoses and pipes, and we can guarantee these as conforming to ISO4406.
- We were many years ahead of the concept of total quality, seeking to standardise production systems, identifying the essential pivotal elements through the strictest of procedures and controls.
- We have kept properly in line with legislation, introducing an internal safety system.
We can carry out numerous static or dynamic pressure tests and pulse tests up to a temperature of 150° C, tensile and accelerated aging tests, in line with the most common international standards.
Galvanic zinc-plating, nickeling and chroming treatments have consistently increased their resistance to the elements, whilst respecting the environment, thanks to the elimination of hexavalent chrome from the process.
65 years
Thus, 65 years during which we have shaped Tubi-Italflex's work, offering:
- a range of quality, reliable pipes and fittings to meet even the most demanding needs.
- customer services that aim to solve any and all commercial problems.
- a complete range of products in every sector, as can be seen from our portfolio of clients, full of prestigious names from both Italian and foreign industry.
- a production capacity that can match the programmes and requirements of even the most demanding clients, on time every time.
"Flexible to match your needs"